Your Best Choice in Forestry Bodies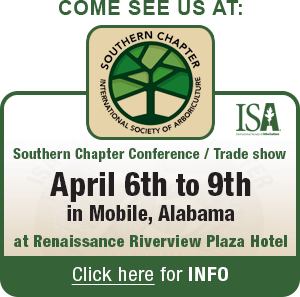 Get the ARBORTECH Advantage with Heavy-Duty Forestry Truck Bodies
ARBORTECH is one of the leading manufacturers of forestry truck bodies, chip bodies and specialized forestry/tree service truck bodies for arborists and other tree care professionals. In addition to the tree service industry's most durable, heavy-duty forestry truck and chip bodies, ARBORTECH also offers:
Personalized service, quick lead times and on-time delivery from our manufacturing facility in Ohio
A variety of forestry truck, chipper and tree service body sizes, styles and options to meet your needs
Smooth body panels to easily accommodate vehicle signage and graphics, provide a clean, sleek appearance, and enhance your company image
Removable roof chip bodies that can be shipped loose or installed on a new or existing chassis
Professional installation on medium-duty truck chassis
Visit our Product Photo Gallery to see some of the latest forestry truck bodies, chip bodies and specialized forestry/tree service bodies from ARBORTECH. Need another type of truck service body? Visit www.stahltruckbodies.com.
ARBORECH PRODUCTS
At ARBORTECH, we'll help you get the job done as a leading manufacturer for all your forestry truck body needs.
Add Storage and FlexibilityOur tool boxes are configured in an L-shape to maximize storage space on our forestry truck bodies. This helps to ensure the tools you need are always easily accessible at every job site. Read More
Industry First to Use Galvanneal Steel…As ag heavy-duty line of forestry truck bodies, including chip bodies and our versatile removable roof chip bodies, which are built to outlast the competition. Read More
Tips for Spec'ing the Right Service BodyChoosing the right size chassis and the best layout for your truck service/utility body is essential to getting the most out of your new work truck. Go There Now
Already have a chassis and need a chip body mounted in a hurry? Arbortech offers 24-Hour chip body installations
In most cases we can mount an in-stock, or pre-ordered chip body on your chassis and have you on the road in 24-hours or less…saving you travel time and expenses and getting your vehicle in service fast!
Call for more details 1-800-255-5715